A Salt Lake hit for 152 years… and counting
[Editor's Note: It's now 155 years… and counting.]
By Lee Benson, Deseret News
Published: Sunday, Aug. 31 2014 10:00 p.m. MDT
Updated: Tuesday, Sept. 2 2014 7:09 a.m. MDT
MIDVALE — So this is where it's come to.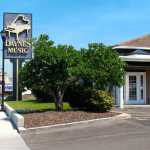 For decades a fixture in downtown Salt Lake City, Daynes Music, Utah's oldest family run business, is now located on State Street in Midvale. (Lee Benson)
Daynes Music, a company that has been around since 1862 — the oldest family-run business in the state and 76th oldest in the entire United States of America — is perched on a half-acre of asphalt on south State Street in that part of the Salt Lake Valley where Murray melds into Midvale. On one side is a sushi restaurant, while on the other is a place that sells hot tubs.
My, how times have changed.
And my, how they haven't.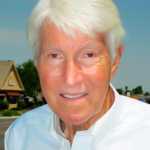 Gerald R. "Skip" Daynes is the perfect spokesman for Daynes Music. He, too, is older than he looks. At 75, he still has all his hair, sports a healthy tan, has about as much body fat as a bike racer and appears rather like an aging surfer boy than a man hoisting a 152-year-old business on his shoulders.
It's not easy, and he'll be the first to tell you. Try keeping anything going for a century and a half. Then add in the fact that it's pianos you're selling. For one thing, pianos don't wear out. Instruments that were made a hundred and more years ago are still sitting in the living room, going strong. For another thing, there's a lot more competition than there was in 1862 — so many more inventions vying for the consumer's musically oriented dollars. IPads, for one example, and electric guitars, for another.
But there's plenty to say for momentum — something Skip thanks heaven for every day. Despite all the reasons that maybe it shouldn't still be in business, Daynes Music has behind it the inertia that was set into motion 152 summers ago when an Englishman named John Daynes and his son, Joseph, lugged an organ onto a handcart in Iowa that they pointed westward, grabbed ahold of and set out for Salt Lake City and the Mormon Zion.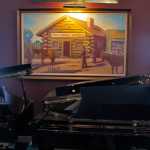 A painting in the Daynes Music showroom in Midvale depicts the business's first location in downtown Salt Lake City in 1862. (Lee Benson)
A thousand miles later, they lifted the organ out and announced that it, along with various other musical instruments they'd brought with them, were for sale.
"We've been in business ever since," Skip proudly states.
At his store in Midvale, the Deseret News sat down with Skip Daynes, the fourth-generation owner of Daynes Music, for a conversation about longevity, legacy and the fine art of selling pianos.
DN: Congratulations on Daynes Music entering its 153rd straight year. According to Family Business Magazine, yours is the 76th-oldest family-owned business in the country, and America's second-oldest music store, period, behind only Steinert's of Boston, which opened just two years earlier, in 1860. To what do you ascribe your ability to endure, endure, endure?
SD: I think there are three main reasons why we're still here. One is because of all the wonderful people we've had around us through the years, starting with the wonderful people great-grandfather gathered around him when he first came to the valley. You cannot do it without really good help. Two is our willingness to work hard and to do what it takes when times change, and three is having a quality product. You can't stay in business unless you have a product that people want.
DN: For you, that means Steinway pianos?
SD: Steinway has indeed been our mainstay through the years. We started with them in 1873, just 20 years after they opened for business. We're the oldest Steinway dealer west of New York. We've sold thousands and thousands of Steinway pianos. If Henry Steinway were alive I'm confident he would stand in this office and confirm he knows of no one who's sold more Steinway pianos than us. There's just so much quality in each piano. It takes a whole year to build each Steinway, and 95 percent of the top artists in the world are Steinway artists. They now make Boston and Essex pianos so there are lower-price brands as well.
DN: Tell us about the "All-Steinway School" concept that you helped perpetuate and how that's helped you stay in business.
SD: Several years ago when Bruce Stevens was president of Steinway they had their top dealers come in for a meeting in Anaheim, and as we were going around trying to figure out things that would work for the piano industry, I said, "Well, you've got these schools in the East that are All-Steinway schools — institutions that are committed to having their students practice and perform on Steinway pianos. Why don't we do something like that all around the country?" So now there are 189 All-Steinway schools in America, schools that must have 90 percent Steinway-designed pianos. The first to become an All-Steinway school in Utah was the University of Utah, then Snow College, Utah State, Weber State, Southern Utah, Utah Valley, Dixie State and, just recently, Westminster College. The University of Utah has 190 Steinway pianos and 10 listed Steinway artists. That makes them the largest All-Steinway university west of Texas. The institutional business has kept Steinway going and it's kept us going.
DN: Do you think your great-grandfather John Daynes had any idea the legacy he was getting started when he arrived in the Salt Lake Valley in 1862?
SD: I think the only thing he knew in the beginning was he had to somehow make a living. He was a watchmaker and jeweler, but he'd also brought a few musical instruments from England that the family sold. I'm sure they had to do farming too, like all of them, to eke out a living, but as time went on they really were involved more and more in music. It was what they loved. John's son Joseph, my grandfather's brother, was the first organist at the Tabernacle. Brigham Young appointed him when he was 16 and he did that for 33 years.
DN: So the Dayneses not only sold music, they made music?
SD: Besides being organist at the Tabernacle, Joseph Daynes composed many songs — a number of them are still sung today. That includes "As the Dew from Heaven Distilling," a song in every Tabernacle Choir broadcast. When my grandfather Royal Daynes — Joseph's brother — took over the family business he sponsored a lot of music teaching centers and put together the funding and provided a building that started the Utah Symphony. When his son and my father, Gerald Daynes, took over the business the Utah Civic Ballet had no place to go so he made room for them in our downtown building on State Street. He gave them our basement, our upstairs, and a place for their ticket office. They later became Ballet West. They were in our store almost 20 years until Capitol Theatre was built and they had an opportunity to have their own place. We also gave the Utah Opera a place for their headquarters until they were up and running. So the Daynes family has a proud tradition with the Mormon Tabernacle Choir, Utah Symphony, Ballet West and Utah Opera.
DN: You took over the business in 1967 when you were still in your 20s. How did that come about?
SD: At first, my father didn't want me in the business at all. It's a very hard business. When I was 10 he sent me off to work for my Uncle Tom Jeremy at his ranch in Summit County, so I thought I was going to be a rancher. But then my Uncle Tom sold the ranch, I got married, went to the University of Utah at night, got a job at Sears and went through their management-training program. While I was getting settled at Sears, my father got emphysema and needed to retire. The store was 105 years old at the time and I thought I just couldn't let it go away, so I left Sears. The store was $97,000 in the red.
DN: How did you turn things around?
SD: I was able to bring a lot of what I'd learned in school and at Sears into the business in terms of advertising and things like that. Then we went through the home-organ boom. Everybody wanted a home organ back then because you could play with one finger. That put us back in business again.
DN: What's your assessment of the music store business today?
SD: It's a very difficult business. When grandfather Royal Daynes was around there were 2,000 manufacturers of pianos in America. Now there's one: Steinway. The market for pianos has gone down dramatically in popularity. It takes time to learn to play, it costs money, it takes up space in smaller homes, the schools aren't teaching the arts like they once did. And the thing about a piano, it's not like a car. It doesn't wear out. You have to tune it, but it just doesn't fall apart.
DN: But all is not lost?
SD: We keep fighting. I think it's vitally important that the arts stay alive and viable in our country and our schools. Twenty-five years ago computers came into our educational world and schools all through the United States turned their band and orchestra rooms into computer labs. It was a big disaster because it took away the keyboard training that not only teaches students music, but also helps develop cognitive abilities that in turn improve math and science scores. To counter that, we have developed a program called U Play Piano. It's interactive on the Internet. Kids can play it on their iPhones and their tablets, and what that means is they can learn keyboarding right back in the computer labs, the very places that kicked them out years ago.
DN: What is the future of Utah's oldest family-owned business?
SD: I love the Daynes name. I love the mark we've made on the community. I don't want to see that end, and I'll do everything I can to keep it going. My oldest son is a doctor ,so he's not going to be taking it over, and my youngest son was paralyzed in an accident at Lake Powell years ago. My daughter could do it, but she lives in Reno. But I'm only 75, so I'm good for another few years. And Kerwin Ipsen, my vice president, is invaluable to us, as is everyone who works here. We're surrounded by wonderful people who work hard, and we have a wonderful product. So for now, I'd say we're OK.