The University of Utah: An All-Steinway School

The University of Utah School of Music, in keeping with it's pioneer roots (the "U" was founded three years after the mormons entered the Salt Lake Valley), is also one of America's pioneering All-Steinway Schools. In 2001, the U received 55 Steinways, and in 2013, 49 more were added, one of the largest inventories of Steinway and Steinway-Designed pianos in the Nation. In addition, the Music School has three world-class performance venues, the acoustically perfect Libby Gardner Hall, the Dumke Recital Hall with it's state-of-the-art recording facilities, and the Thompson Chamber Hall, a beautiful hall that recalls and inspires classical artistry. Every practice room for piano students is equipped with a 7 foot Steinway B. The world's best pianos, great facilities, and an accomplished and dedicated faculty, altogether has catapulted the Piano Area at the University of Utah's Music School into the top ranks nationwide.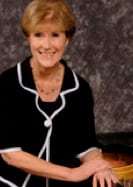 Steinway artist Lenora Brown is a concert pianist, recording artist, arranger, composer, and master teacher.  She has perofrmed nationally and internationally as a soloist and orchestral soloist, and is part of the Brown/England piano duo.  She has been awarded many prizes for competitions she has competed in, and her students have as well.  She was a member of the International Piano Trio, and is currently a member of the Ivory Keyboard Quartet.  She is the author of the teacher workshop "Reaching for Repertoire."  She has twenty-two CDs out, and is the creator and author of the Heaven Sent product line, containing books and CDs.
Dr. Jie Lu is an active soloist and teacher.  She has performed chamber and solo recitals all over the world, and in many universities across the U.S.  She has collaborated with amny orchestras in the U.S. and China, and has performed more than 100 chamber recitals for the Gina Bachauer piano outreach concert programs, making her an Ambasssador of the Gina Bachauer Foundation.  She is a dedicated teacher that has taught many prize-winning students in various competitions, and students that regularly gain acceptance to Julliard, Peabody Conservatory, and the Cincinnati Conservatory of Music.  Dr. Lu has won many competitions, and now often judges national and international competitions.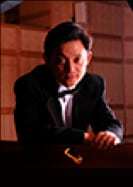 Dr. Ning Lu is currently serving as the Head of the Piano Area for the University of Utah's School of Music.  He has performed over 400 recitals all over the world.  He is well-known as a soloist, chamber music collaborator and educator.  He has won many competitions worldwide and is a masterclass presenter worldwide.  Many students have sought out Dr. Lu, as he has had many successful and prize-winning students.  He is also the Director and founder of two competitions held in Utah.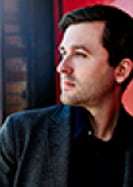 Dr. Andrew Staupe has appeared as a soloist with many symphonies across the U.S., and is an active performer worldwide.  He has a passion for chamber music and new music, performing new works by new composers.  While attending college in Minnesota, he had the opportunity to study with Jon Kimura Parker.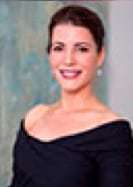 Dr. Vedrana Subotic has been a Steinway artist since 2003.  She is well-known as an active soloist and chamber musician all over the world.  Taking on a large ongoing project, she has become an expert on Beethoven by learning and performing the complete solo sonatas, duo sonatas, and piano trios.  At the age of fifteen she began studying at Belgrade University, receiving a Bachelor degree four years later.  She studied with Menahem Pressler, among other world-class pianists.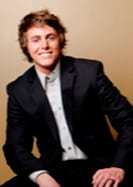 Billboard #1 artist, Dr. Josh Wright, has released seven albums, starting at the age of 12.  He has studied with world-class pianists, such as Sergei Babayan, and performs and competes around the world.  He runs a popular YouTube channel, Josh Wright Piano TV, helping students all over the world to improve their technique and musicality.  He is a very passionate teacher devoted to his students.
Degrees Offered:
Bachelor of Music in Piano Performance
Bachelor of Music in Piano Pedagogy
Bachelor of Arts in Music
Master of Music in Piano Performance
Master of Music in Collaborative Piano
Master of Music in Piano Performance and Pedagogy
Doctor of Musical Arts in Piano Performance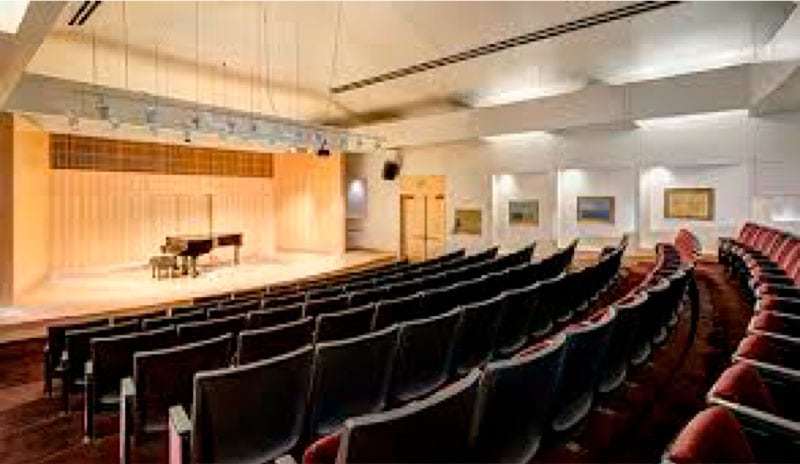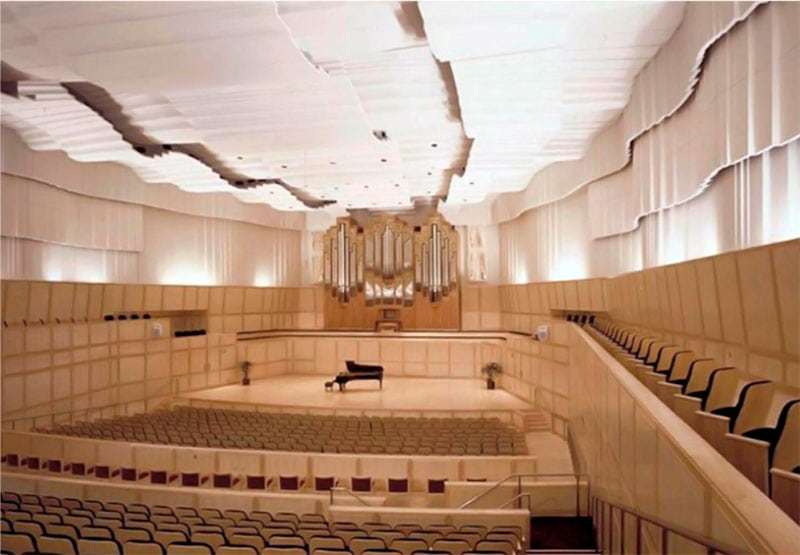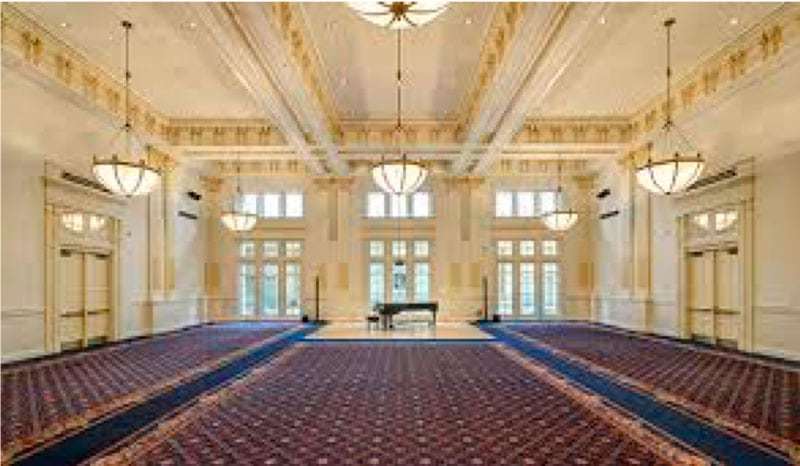 Testimonials
Kate Poulton
"My favorite part about studying at the University of Utah was being able to perform in Libby Gardner Hall and Dumke Recital Hall.   Between juries, recitals, monster concerts and master classes, I was given many opportunities to play on incredible Steinway pianos in beautiful recital halls. I was impressed with the recording equipment in Dumke, which allowed me to have live recordings of all of my recitals.  Later, I was able to produce CD's based on these quality recordings. It is something I treasure!
Throughout the six years I spent at the School of Music, I have always been impressed by the piano area faculty.  I was lucky enough to study with Lenora Brown during high school, and continued to study with her throughout my Bachelors and Masters degrees. I have always been impressed with the piano faculty and their active performing careers locally and internationally. I have always known that I was getting quality training."
Stephen Arroyo
"Through the piano program at the University of Utah, I had the freedom to explore my unique artistic interests and an array of different collaborative opportunities.  I couldn't have asked for better facilities, instruments, and music technologies than what the School of Music had to offer.  Also, the faculty are incredible pedagogues, ideal mentors, and world-class performers—honestly, the best in the state!"
Mika Fujita
"Having the opportunity to perform full recitals under the guidance of the wonderful faculty is one of the most valuable experiences for the students at the University of Utah School of Music. As one of the all-Steinway schools we also have a great selection of pianos and venues that we are able to take advantage of as students. Those experiences are helpful when the student becomes the teacher."
Dr. Lindsey Wright
"Whether it was listening to Murray Perahia give an inspiring masterclass, performing Ravel's G Major Concerto with an orchestra in Libby Gardner Hall, giving piano lessons as part of the U Piano Outreach Program to children who could not othewrise afford lessons, or sitting in a quiet office discussing the beauty of life and music with my professor, I had some incredibly special and life-changing experiences while studying piano performance.  I have been playing the piano since I was 5 years old, but my love for music blossomed while at the U."
Lindsay Kerr
"As a student in the piano program at the University of Utah, I was given countless opportunities to grow as a performer and teacher.  The School of Music is a state-of-the-art facility and as students, we were fortunate to have lessons and classes using beautiful and well-maintained Steinway pianos.  Most importantly, I found that the faculty at the U was invested in my success and were always willing to support me, even if that meant putting in extra time for lessons or meetings.  My instructors were encouraging and provided a safe space both in the classroom and in lessons.  I was constantly encouraged to attend and perform in masterclasses, studio classes and public performances—both in intimate setttings as well as in large community events.  These opportunities became some of my greatest learning moments.  I feel fortunate to have attended the U and I know that it was the perfect place for me."