STEINWAY & SONS and Daynes Music
ANNOUNCING THE WINNERS OF THE 2018 PIANO COMPETITION
---
Winners, Division 1 (ages 9 and under):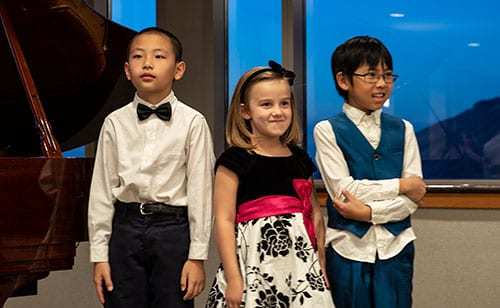 L-R: Jingyuan Chen (1st), Kathryn Rowley (2nd), Zibo Wang (3rd)
Winners, Division 2 (ages 10 – 13):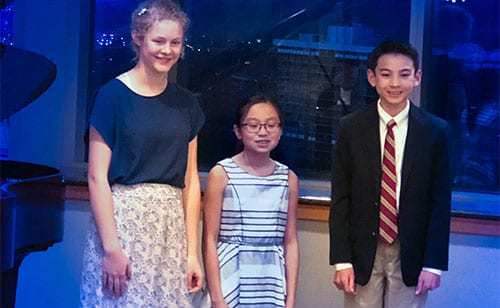 L-R: Dora Meiwes (2nd), Megan Tandar (1st), Conrad Flake (3rd)
Winners, Division 3 (ages 14 – 18):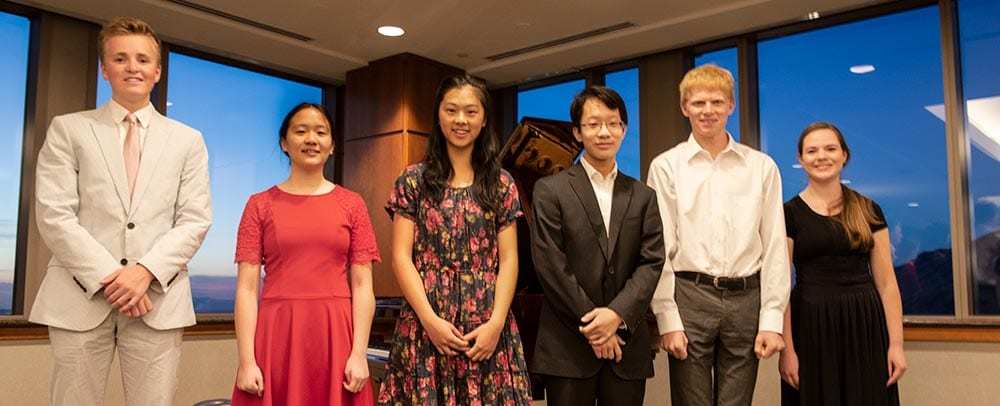 L-R: Spencer Hopson (HM), Livia Zhang (HM), Ariel Wong (HM), John Zhao (3rd), Nathan Schaumann (1st), Elizabeth Van Dam (2nd)
THE WINNER'S CONCERT, SEPTEMBER 21, 2018
The Winner's Concert was held for performers, guests, and families in the beautiful Founder's Room atop the Zions Bank Tower, Downtown Salt Lake City. This regional competition was a resounding success, featuring talented young artists drawn from the Salt Lake Metropolitan Community. Congratulations to all participants and the winners of this prestigious competition!
---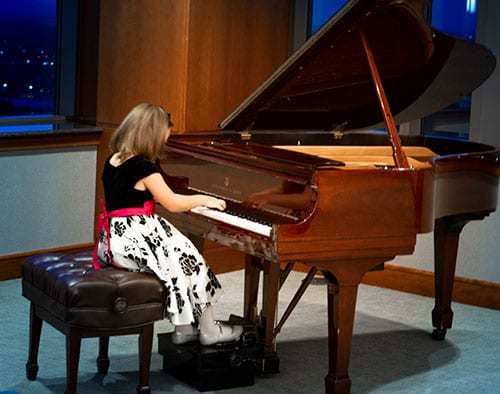 Kathryn Rowley (age 7) Division I: 2nd place, Prelude in C by J.S. Bach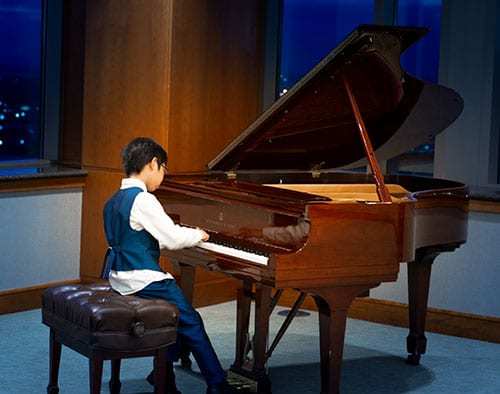 Zibo Wang (age 9) Division I: 3rd place, Six Variations from La Molinara Opera by Beethoven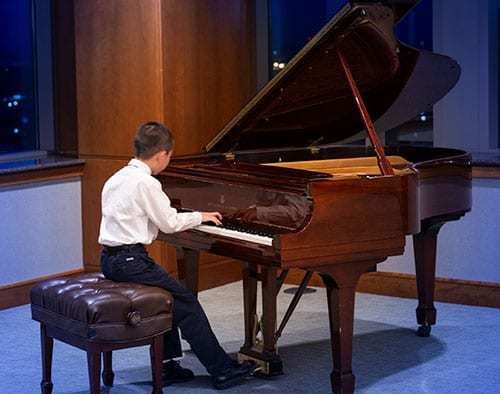 Jingyuan Chen (age 8) Division I: 1st place, Air & Variations from The Harmonious Blacksmith by Handel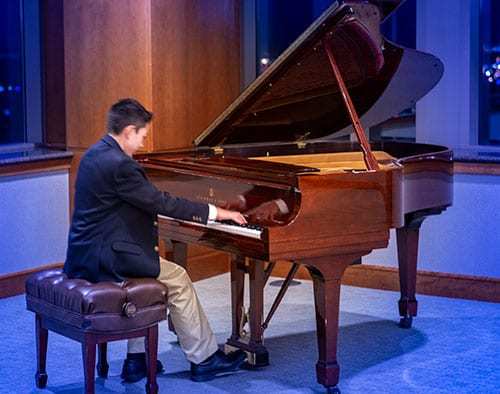 Conrad Flake (age 12) Division II:  3rd Place, Scherzo No. 2 Op. 31 by Chopin
Dora Meiwes (age 13) Division II:  2nd Place, Caprice Espagnol Op. 37 by Moszkowski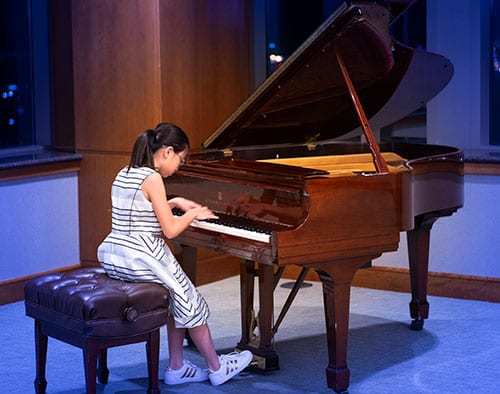 Megan Tandar (age 12) Division II:  1st place, Gavotte in E Major, transcribed by Rachmaninoff by J.S. Bach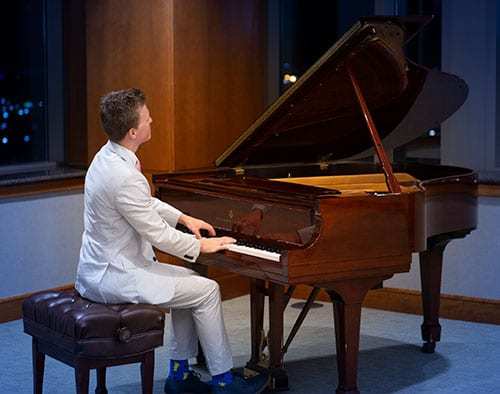 Spencer Hopson (age 17) Division III:  Honorable Mention, Summertime Variations by Gershwin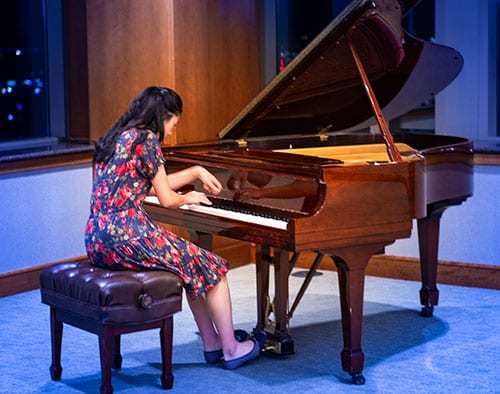 Ariel Wong (age 16) Division III:  Honorable Mention, Sonata No. 6, Op. 82, IV: Vivace by Prokofiev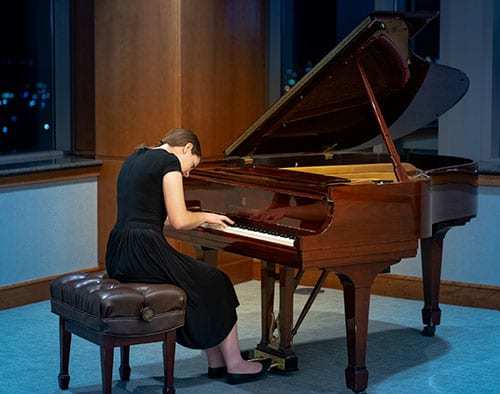 Elizabeth Van Dam (age 17) Division III:  2nd place, Andante Maestoso from "The Nutcracker" by Tchaikovsky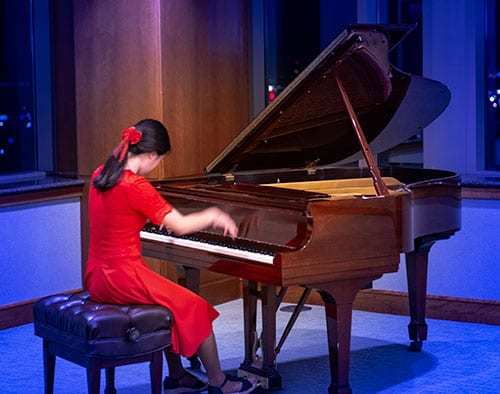 Livia Zhang (age 16) Division III:  Honorable Mention, Etude No. 2, Op. 72 by Moszkowski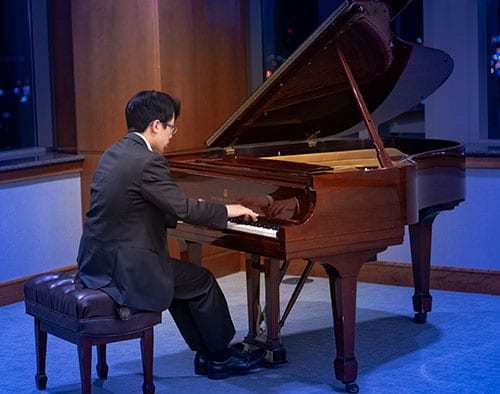 John Zhao (age 16) Division III:  3rd Place, Hungarian Rhapsody No. 12 in C# Minor by Liszt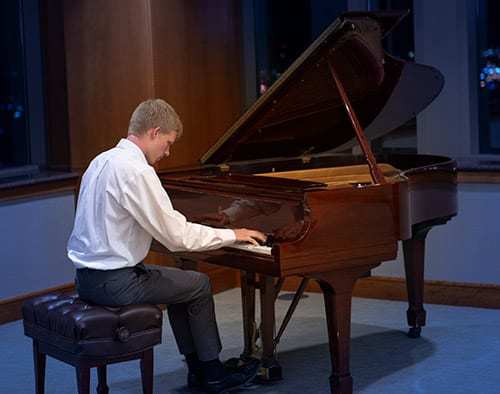 Nathan Schaumann (age 18) Division III:  1st place, Sonata No. 1, Mvt. III by Carl Vine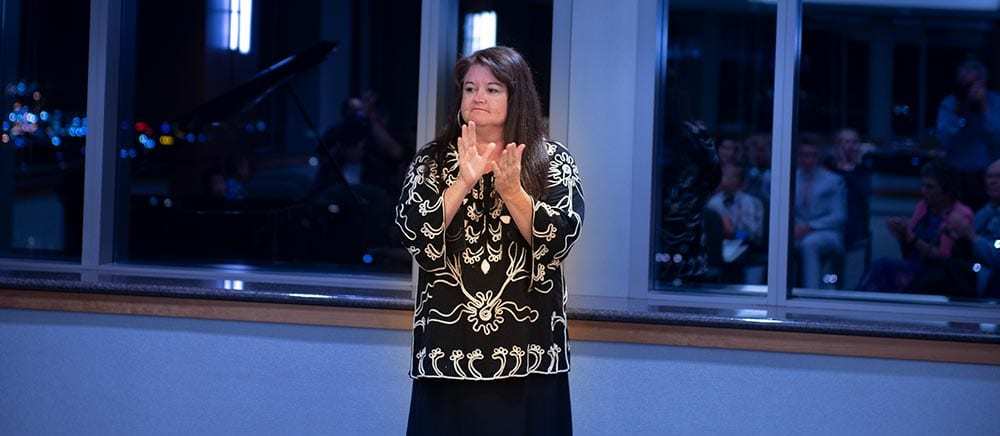 Tonya Pruhs, Competition Coordinator