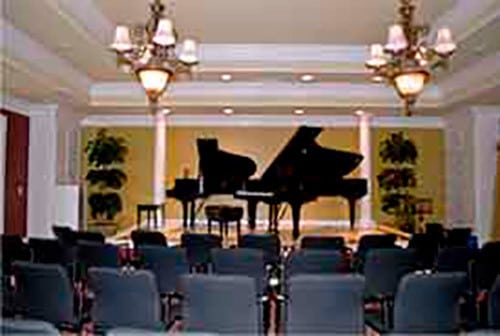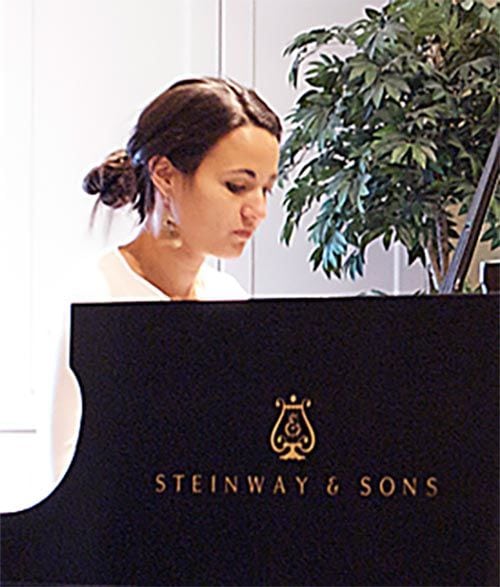 Steinway Recital Hall

Not long ago, Daynes Music unveiled its beautiful Steinway Recital Hall. Designed to provide a comfortable and intimate space for pianists, the Hall features a fully voiced and tuned 9' Steinway Concert Grand on stage — the piano of choice for 98% of all concert artists. We can also arrange to have two pianos on stage for your recital. The Hall seats up to 60 people in an acoustically designed environment. We built the Steinway Recital Hall to provide the best possible resource and recital venue for local piano teachers, their students, and music professionals. Teachers play such an important role in the molding and training of students, and the Steinway Recital Hall is our way of thanking you for the vital role that you play. With great acoustics, recording facilities, and elegant surroundings, the Steinway Recital Hall at Daynes Music is widely acknowledged as the finest small recital venue in Salt Lake City.
For information and reservations, please email Ann Christensen at Daynes Music or phone (801-566-6090).